Flooring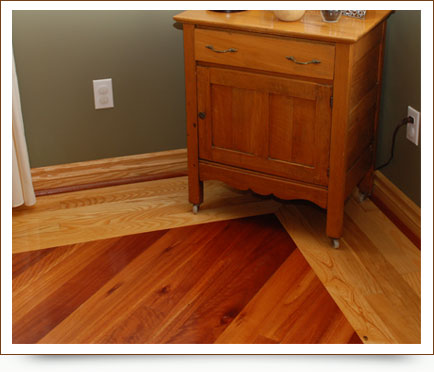 Whether you want un-finished or pre-finished, we can find or manufacture the flooring that will best suit your home.
All of the flooring we manufacture or distribute is a full 3/4" in thickness. We specialize in making random width (3" - 4" - 5") long length un-finished flooring which gives a distinct, warm feel.
All un-fished and pre-fished, uniform width flooring is supplied to us by Breeze Wood Forest Products, who, like us are a start to finish operation on a much larger scale. There pre-finished flooring is, without question, the most superior flooring you can buy in this area. We are pleased to have their product for distribution.
With over 100 wood flooring choices and excellent customer service, we are confident we can make you another satisfied customer.
We hope you enjoy our online showroom!
Search Flooring by Species
Flooring Gallery
View a gallery of homes with flooring we have supplied them.
Let Goodreau Sawmill & Woodworking help you beautify your home with quality Hardwood products that will last for decades!